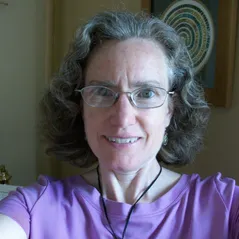 Director
Margaret Mahoney, LPC, NCC, Ph.D.
Dr. Margaret Mahoney is an experienced counselor who works primarily from a humanistic and psycho-dynamic framework. Dr. Mahoney earned a Bachelor's degree in Psychology, an MA in Environmental Studies and an MS in Mental Health Counseling before completing her Doctorate in Pastoral, Clinical Mental Health in 2019. Dr. Mahoney is an experienced educator, supervisor and counselor who brings a gentle, direct approach to her work with a variety of client problems and populations. She has specific training in Pastoral Counseling which values the role of the spiritual life of the individual in whatever way it is meaningful for them. Dr. Mahoney works with adults in all phases of adult life and offers short-term, solution-focused couple's therapy. Additionally, Dr. Mahoney is a trained Spiritual Director offering support for those on a spiritual journey regardless of spiritual orientation.
---
Clinicians

Jennifer Barna, Ph.D., NCC, ACS
Dr. Jennifer Barna is a nationally certified counselor who has been counseling, supervising counselor trainees, and/or teaching counseling for the past 25 years. Her approach is grounded in person centered therapy, and she uses cognitive behavioral, and solution focused based techniques to empower clients to make powerful, positive, and productive changes in their lives. Dr. Barna meets clients where they are at, building a compassionate and safe space for them to heal and grow. Dr. Barna's areas of expertise/interest include working with children and adolescents, autism spectrum disorder, anxiety, stress, adjustments and transition issues, developing coping skills, faith and spirituality, and building healthy relationships. She is currently seeing clients via telehealth.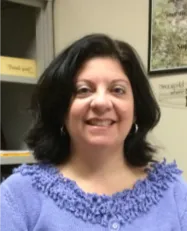 Rebecca Dalgin, Ph.D., NCC
Dr. Rebecca Spirito Dalgin is a counselor educator for the past 20 years. She received a bachelor's degree in human services from Quinnipiac University and a master's degree and doctoral degree in Rehabilitation Counseling from Syracuse University. Dr. Dalgin is a nationally certified rehabilitation counselor (CRC). Although she works with individuals with all types of concerns, her training provides her with the knowledge, skills, and abilities to assist individuals with chronic illness and disability to meet their personal and vocational goals. Her clinical approach comes from a person-centered, strengths-based focus of building a strong therapeutic relationship wherein a variety of cognitive-behavioral and solution focused strategies are utilized.
---
Administrative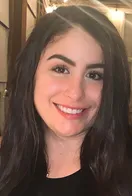 Maxine Fabrizio

Maxine Fabrizio is Grasta Counseling Services' administrative assistant. She is currently enrolled at Marywood University in the MA Clinical Mental Health Counseling Program. She earned a Bachelor's degree in Psychology from Marywood University. Maxine provides support services to the counseling staff including but not limited to billing and scheduling. She is the point of contact for new clients. Maxine provides a welcome, comfortable, and safe atmosphere to all clients.